Volunteer opportunities and Covid-19
Volunteers play a huge part of our work here at York Mind from fundraising to work placements. Whilst we are adjusting to different ways of working we will have limited volunteering opportunities. We will keep this page up to date as and when new opportunities become available.
-------------------------------------------------------------------------------------------------------------------

Work Placement Opportunities
Each year we get a number of requests from volunteers wanting short term work experience placements and we recognise how valuable it is to have this first-hand experience of work as part of a study programme. 
However, at the current time we are unable to support short term placements (less than 3 months)
Any placement opportunities that do arise here at York Mind are posted below.  Our website is updated on a regular basis so please keep checking back to see if there is anything that interests you.  We hope to be able to support more unpaid work experience placements in the future – keep an eye on or website for updates.
-------------------------------------------------------------------------------------------------------------------
Volunteer opportunities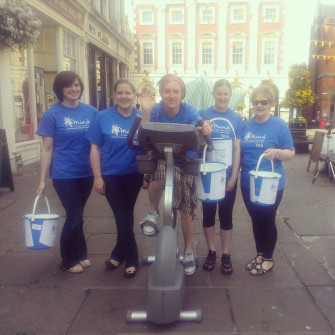 Volunteers are engaged in a variety of roles throughout York Mind. From counselling and advocacy to fundraising and administration. We rely on volunteers to help deliver our services: supporting people experiencing and recovering from mental ill health.
Volunteers are a valued part of our team and we work hard to ensure that our volunteers have a rewarding experience. As a volunteer, you will receive an induction, training and ongoing support appropriate for your role.
Please note that we only accept applications for current positions advertised. General applications will not be considered. Most of the roles require an application form to be completed, please ensure you complete all sections of this. If your application is shortlisted you will be invited to attend a volunteer interview for us to find out a bit more about you and for you to find out a bit more about York Mind. We generally ask for a minimum six-month commitment from all volunteers  - please see individual roles for commitment length.
New opportunities come up regularly, so if the volunteer roles which are currently advertised are not suitable do keep checking the website for a role to suit your skills and interests.
Current volunteer opportunities: