5th October 2019 - 6th October 2019, 10:00 - 4:00
Mindfulness at York Mind
Discover why so many people are switching onto the power of Mindfulness. Learn relaxation techniques, how to spend more time in the present moment, how to deal effectively with worry and anxiety and even how to find some peace and greater happiness in an increasingly frantic world.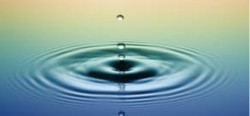 Mindfulness is also clinically proven to reduce depression and anxiety, improve your well-being and support physical health.                           
Our 8 week facilitated course will provide you with practical strategies and techniques to live your life more mindfully.
On this friendly, informal course you'll learn more about mindfulness, how it can help you and how to practice it through a range of exercises and meditations.
Date:  Saturday and Sunday 5th and 6th October 2019
Level:  Beginners and those wanting to learn more.
Time: 10am—4pm
Venue: York Mind, Highcliffe House, Highcliffe Court, York YO30 6BP
Cost: £135 per person—lunch included both days.  
For further information, or to discuss a referral, please contact the Training Team at York Mind by email: training@yorkmind.org.uk, or  telephone 01904 643364 (leave a message if no reply)