Young People's Creative Lives Group (ages 8-21)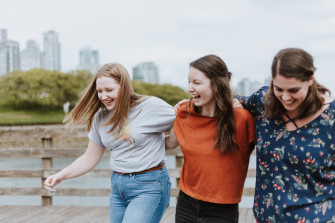 York Mind's Young People's Team are happy to announce that their Creative Lives Group Support is now open for referrals for young people aged 8-21.
Our face-to-face groups will run over twelve week's with 1h 15min sessions which will include a mix of peer support, a safe space to talk, workshops aiding young people's understanding of things impacting their emotional well-being (such as anxiety, anger, conflict, low mood, low self-esteem), teaching coping skills, activities and creative based projects to aid confidence, communication skills, self-expression and opportunity to make friends.
In person support groups:
Our in person groups have now reached capacity and are no longer open to referrals.
All these groups will take place at our York Mind Office: Highcliffe House, Highcliffe Court, Clifton, York YO30 6BP and will have all necessary procedures in place to meet COVID safe guidelines.
Alongside the face-to-face groups, we will be offering a shorter version of the course online via Zoom for those who are unable to access our in person groups either because they live outside of York or because they would prefer to access online due to mental health or additional needs. The online course will be made up of six, one hour sessions covering the same mix of activity and creative-based projects, peer support and coping strategy/mental health related content.
Online groups are as follows:
14 and under group will be Tuesdays 4:30-5:30pm

- Currently Closed to referrals
15 and over group will run Thursdays 6:00-7:00pm 
-
Current closed to referrals 
Young people themselves are welcome to make referrals as well as parents, carers or other professionals on their behalf. If you have any questions or would like to have an informal discussion with the team, please contact Saoirse at Saoirse.teale@yorkmind.org.uk or call/text 07593797328.