Staying OK
Future proofing your mental health
Are you ready for what life might throw at you? Stressful events or circumstances can throw us off balance. How will you protect your mental wellbeing? You might feel like you're doing OK now. We want to help you make sure you stay that way.
The Staying OK project helps you to future proof your mental health and be prepared for when something unexpected knocks you off balance. Through our free guided learning groups and one-to-one coaching, you'll develop awareness and skills to prevent stressful events having a negative impact on your life. This is a unique opportunity to invest time in yourself so you have more energy to focus on the things that really matter to you.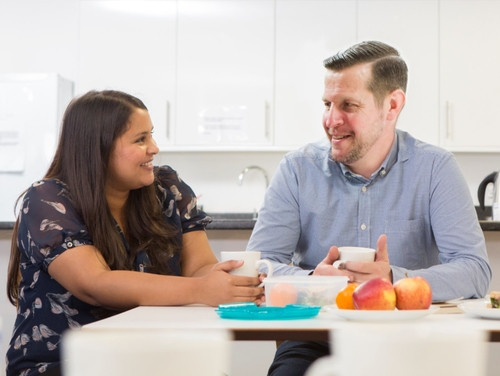 Over 6 weeks, the free 1.5 hour weekly groups can help you:
Understand the impact of stress on yourself and others

Learn effective ways to manage stress

Stay OK when life gets difficult

Have more confidence

Maintain healthy relationships

Develop assertiveness skills

Adapt to and manage change and uncertainty.
We also offer 4 free one-to-one coaching sessions, which can help you to:
Identify aspects of life that are not working as well as you'd like
Identify and work towards meaningful and realistic goals
Find solutions to achieve those goals
Achieve your potential
Who can access
This is a new preventative approach to mental health. So if you haven't accessed mental health services and don't currently have difficulties with your mental health, you can register for this programme.
Cost
Free
Next Group
Date: 19th March 2020 (Thursdays)
Time: 12:30pm - 2:00pm
Venue: Clifton area, York. Venue to be confirmed.
Interested?
For further information or to register your interest in the group, please get in touch with the Staying OK team:
Email: stayingok@yorkmind.org.uk
Telephone 01904 666754
Or complete the enquiry form below and we get back to you as soon as we can.
Alternatively, download and complete the registration form and return to us at stayingok@yorkmind.org.uk
Staying OK Enquiry Form