Adult Services - COVID-19 RESPONSE
Our project supports adults aged 18+ who are experiencing difficulties with their emotional wellbeing. During the period of social distancing due to the Coronavirus outbreak, York Mind will be offering some new online/telephone services for adults in addition to the following existing services:
Action Towards Inclusion
Advocacy
Counselling
Training
Young People`s Services (a revised offer based on our response to COVID-19)
Partner Activities: York Carers Centre- Carers MH Drop in and York LGBT Forum-Colours of the Rainbow Choir
Questions?  To discuss any of our new adult services listed below please contact: activities@yorkmind.org.uk

Referrals 
Referrals for one-to-one support or our group activities can be made through our website. Click here to make a referral

One-to-one activities     LIMITED PLACES AVAILABLE

One-to-one Coaching Sessions-

Closed to referrals
Start date: week commencing 13th April 2020, time to be agreed
Fortnightly one-to-one coaching sessions, for a maximum of 6 sessions. Coaching can help you to gain clarity and decide what changes you might like to make in your life. It can support you to set and work towards meaningful and realistic goals. It's a conversation that may benefit you in a way that taps into your own learning and capabilities. Your coach will not provide advice, rather they will work collaboratively to support you to find your own solutions. 
One-to-one Telephone support 
Start date: week commencing 13th April 2020, time to be agreed
Weekly or fortnightly one-to-one telephone support, up to a maximum of 6 sessions. The content of this support is flexible depending on your needs but could include: goal setting, grounding activities, mindfulness techniques, and information about other services or just checking in with you during this period.
Online Group Activities
Mindfulness                                                                                        
Dates: Monday 8th June-13th July 2020 , 10.30am - 12.00 noon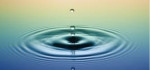 This is a 6 week online course, each session lasts 90 minutes. This course is limited to a maximum of 20 participants. Mindfulness is a technique, which involves paying more attention to ourselves in the present moment, our thoughts, feelings and surroundings. Research has shown that practicing Mindfulness can have positive benefits. Being Mindful can help people to feel calmer, manage stress better, reduce anxiety, help prevent depression and develop new ways of responding to difficult feelings and events.  Mindfulness can be used in a range of contexts, including in relationships, at work and for general well-being.
Managing Stress / Anxiety
Dates: Wednesday 10th June-1st July 2020, 10.30am-11.30am
This is a 4 week online course, each session lasts 60 minutes. This course is limited to a maximum of 20 participants.  We all experience stress and anxiety at some time in our daily lives. Indeed low-level stress can even be helpful or motivational. However, too much can adversely affect our mood, our body, and our relationships. It can make us irritable, overly worried and unhappy. The impact of COVID-19 has of course heightened these issues for many people. This course seeks to explain how stress and anxiety can be controlled and managed through simple techniques that can be easily incorporated into your daily lives. You will learn specific tips to recognise your triggers and symptoms alongside practical help to manage feelings of panic, fear and dread. Gain control of your life and recognise that as with physical health, we can all take steps to have a happier, healthier state of mind.
Building Confidence and Resilience Course 
Dates:  Tuesday 9th-30th June 2020, 10.30am-11.30am
This is a 4 week online course aimed at people who are struggling with the impact of COVID-19. We will look at ways to boost our emotional resilience during this time and promote self-confidence. Each session lasts 60 Minutes.  The course is limited to a maximum of 20 participants. 
Yoga for Well-Being and Relaxation
Dates: Friday 15th May-5th June, 10am-11am
This is an interactive 4 week online Yoga course. Each session lasts 60 minutes. The course is limited to a maximum of 15 participants.  Participants should wear comfortable clothing, which enables freedom of movement. Standing physical movements will be completed bare foot. All participants are required to complete a Health Questionnaire. Participants need to have access to the following equipment at home:
Yoga Mat - essential
Camera needs to be positioned, so the tutor can see your full body when lying or standing   
Other useful equipment required to support the session: 
Yoga blocks and a belt- these are not essential. If you have some heavy books and a headscarf, these will be sufficient.
Cushions and a blanket for relaxation.
Creative Writing                                               
Dates: Thursday 21st May-11th June 2020, 2.30-3.30pm.
Further dates: Thursday 18th June-9th July 2020, 10.30am-11.30am
This course will look at journalling and poetry techniques, to help you use creative writing for your wellbeing, during the Covid 19 outbreak. You'll learn a range of different journalling exercises, and how to write a haiku and a four line stanza poem.
Get your creative juices flowing and use paper and pen to improve your wellbeing, during this challenging time.
Participants will be asked to log on to the session 10 minutes before the start, to ensure all equipment is set up correctly for safety purposes.
Equipment you'll need: You'll need a pen and a notebook/paper. 
Format of the course: We will be using video link. There will be some tutor presentation, and an exercise to do each week. There will be exercises to complete during the week, between classes.
Well-Being Peer Support
Dates: Monday 29th June-17th August 2020, 2pm-3.15pm (8 week commitment)
Our weekly online peer support group aims to bring people together to share experiences and provide support for each other. Talking with people in a peer support group can help to improve mental wellbeing through developing a sense of connection, shared experience and understanding. The 75 minute sessions will include opportunities to explore ways of managing mental wellbeing and learn techniques around various topics including:
Self care in lockdown
After lockdown
Rebuilding confidence
Motivation building
Goal setting
Partner Activities
York Carers Centre and York LGBT forum, our partners on the Mental Health and Well-Being Activities Programme are still delivering their monthly Carers MH drop in sessions and the LGBT Choir during lockdown. These are being delivered virtually using online systems.
Please see attached brochure for more information on the two groups. To access please contact the partner organisation themselves or contact York Mind Activities on 01904 643364 option 5. *Please note: these two programme activities are the only ones being delivered during lockdown.
2020 MHWB_NEW updated brochure
Referrals 
Referrals for one-to-one support or our group activities can be made through our website. Click here to make a referral