Action Towards Inclusion – Making a Sustained Difference
North Yorkshire Partnership Secures £7.4m of funding for the Community and Voluntary Sector over Three Years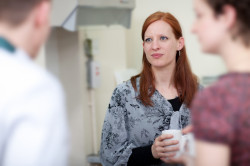 Over £7m of new funding has been secured for the York, North Yorkshire and East Riding LEP area to allow a new partnership of 61 organisations to 'connect' with community members who are furthest away from work and training.
The three year project is funded by the Community Fund and the European Social Fund and is managed by Your Consortium based in Knaresborough.  The work on the ground will be undertaken by key workers and specialist intervention partners through a range of organisations in the voluntary and community sector.
This project is one of the largest funding streams secured for a voluntary and community sector partnership in the area.  It represents an exciting opportunity for local charities and voluntary organisations within the partnership to demonstrate their effectiveness in supporting those most distant from work, training and volunteering – offering flexible support to help adults overcome physical, psychological, financial and skills-related barriers and progress towards employment, training, education and job-search, whilst at the same time helping to combat a range of social issues including poverty and social exclusion.
York Mind is pleased  that it is one of the partnership organisations that will be working on Action Towards Inclusion, offering keyworker and specialist intervention support.   
Pam and Simona are the Action Towards Inclusion Project Leads at York Mind.
Contact:
Pam Wells an Simona Gorin – Action Towards Inclusion Project Leads, York Mind
01904 666752 - Option 3
Alex Kelley – Action Towards Inclusion Programme Manager, Your Consortium
01423 795300