Social Media Fundraising Tools
Over the last few years, social media has really upped it's game in terms of charitable giving.
There are now loads of free tools right at your fingertips, to help give you and your tribe a number of easy options for raising money and making charity donations. 
One of the best things about this is that, like JustGiving, the funds raised or donated online are sent directly to the charity. Meaning it's super-easy for you and for your favourite cause to make a difference!
Check out our simple guide to social media fundraising tools below, to help you kick off your very own digital fundraising revolution.
Facebook Giving tools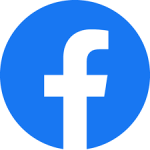 If you'd like to invite your friends and family to donate to York Mind instead of buying you a gift or card for your birthday, you can do this simply by:
1. Visit the Facebook Fundraising page
2. Click 'Select Charity' and search for York Mind (not just 'Mind')
3. Follow the page instructions to set up and personalise your fundraising page - you can add photos, videos and change text to tell your story, and say why you're fundraising for York Mind 
Add a 'Donate' button to your Facebook story or post
If you're creating a story or post on Facebook, you can add a direct donation button for York Mind to this by:
1. From your profile, write out your story / post text (it's best to accompany with an image or video, if you can)
2. Click 'Add to your post' and then select 'Raise money'
3. Search for York Mind (not just 'Mind') and select us
4. Click 'Post'
Collect donations via Facebook Live streaming
If you're planning on doing a Facebook Live video to tell the world about your amazing activity or idea, you can add a donation button to the video by:
1. From your profile, visit the 'What's on your mind' section and click 'Live video' (sometimes seen as just 'Live')
2. Select the options from the screen to customise your camera and other settings, then select 'Raise money'
3. Search for York Mind (not just 'Mind') and select us
4. Click 'Start Live Video' to start broadcasting
Instagram Giving tools
Add a Fundraiser to an Instagram post
If you'd like to add a donation button to an Instagram post, you can do this simply by:
1. From your profile, click the '+' icon in the top right and select the image / video you wish to publish as a post
2. Write your caption text as normal alongside it, and from the options below, select 'Add fundraiser'
3. Search for york_mind (not just 'Mind') and select us
4. Edit your Goal amount (this can be anything you choose)
5. Click 'Done' to publish your post
Add a Donate sticker to an Instagram story
If you'd like to add a donate button to an Instagram story, you can do this simply by:
1. From your profile, click the '+' icon in the top right and select 'Story'
2. Take a photo, or choose images from your gallery to publish as your story
3. From the options at the top, select the square sticker option and click 'Donation'
4. Search for york_mind (not just 'Mind') and select us
5. Edit the wording on the sticker (if you like) and click 'Done' then you can move the sticker around to best suit your image
6. Click 'Send to' and post your story in your preferred locations
Add a Donate sticker
 

to an Instagram Live video

If you'd like to add a donate button to an Instagram video, you can do this simply by:

1. From your Instagram home screen, click the '+' icon in the top right and select 'Live'

2. Before going live, select the 'Fundraiser' icon on the left (which looks like a pile of coins with a heart on it)

3. Search for york_mind (not just 'Mind') and select us

4. Click the central button at the bottom of your screen to start your broadcast