Community Fundraising
Getting together with friends, family and people you know is a great way to support York Mind. The only limit on what you do is your imagination.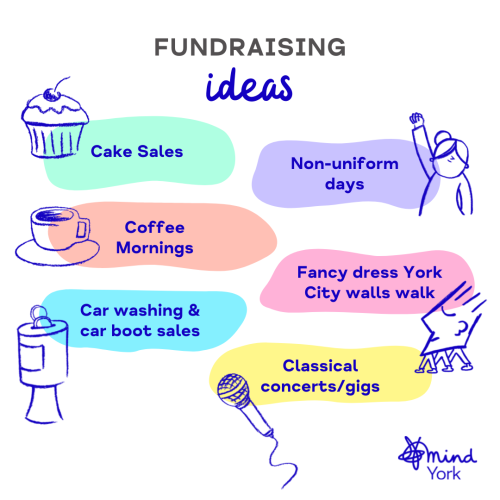 Simply follow these 3 simple steps:
1. Download our Fundraising Pack for top tips, essential info and fundraising inspiration
2. Decide what you'd like to do, when you're going to do it and how you're going to do it
3. Remember to get in touch so that we can help you!
We can provide you with fundraising advice, donation forms, buckets, balloons, banners, collecting tins, T-shirts.
We will also be here to answer all of your questions, and help make your fundraising a huge success.
Contact us on the form below, email us on fundraising@yorkmind.org.uk or call us on 01904 404940 to tell us what you're planning!