31st July 2020 - 30th September 2020, 12:00
Virtual Crafternoon
Host your own Virtual Crafternoon for York Mind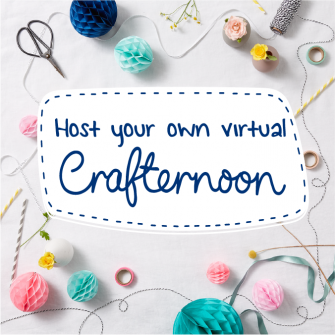 Many of us have been spending a lot more time at time at home to help limit the spread of coronavirus and keep us safe. To look after our wellbeing, there are lots of activities we can do without going out that are fun and help us feel good - including crafting!
That's why we're inviting you to host a Virtual Crafternoon at home.

All you need to do is:
Download our step-by-step guide which will tell you everything you need to know (Click here to get the guide)
Get together online with your favourite people and spend an afternoon doing some crafting.
Set up a fundraising page online and ask your guests to make a donation for York Mind to take part.
Enjoy a get-together with a difference and help make sure no one in York has to face a mental health problem alone.

If you've got any questions, we'd love to hear from you. Send us an email at fundraising@yorkmind.org.uk or call us on 07483 167 930